MBBS Study in China
Pursuing medical studies overseas is a dream of many young aspirants. It not only gives them vast exposure but also helps them in having a flourishing career ahead. MBBS is a degree created to equip students with a wide set of skills and practical knowledge. Doctors use their skills while serving patients. There is a growing demand for healthcare professionals. MBBS graduates can get high employability and countless career options post completing the course.
China Medical University (CMU) is one of the preferred universities among the national and international students for doing MBBS. It is the first academic institution located in Taiwan that offers Chinese medicine and pharmacy programs. The university imparts education from two major campuses including Taichung (Wuquan and Ankang) and Beigang. For international students, the China Medical University admission process is quite easier. They can get admission to CMU which is the most popular university for the medical students who plan to do MBBS.
China Medical University admission
he admission at China Medical University depends on the availability of required documents at the time of applying to the university. The duration of the UG course is six years. During the first five years, students attend classroom studies. One year of apprenticeship is also included post the completion of classroom studies.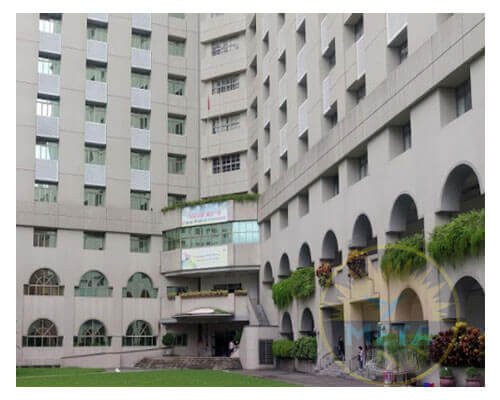 China Medical University Fee Structure
The below chart shows China Medical University fees
| University | Years | Tuition Fees | Hostel Fees | Health Insurance & Visa Extension | Physical Examination & College Enrollment Expenses 1st Year & JW form) | 1st Year(Including Hostel Visa Health Insurance | 2nd Final Year (including Hostel Visa Health Insurance) | Total Fees in 5 years (RMB) |
| --- | --- | --- | --- | --- | --- | --- | --- | --- |
| China Medical University | 4.8+1 | 40,000 RMB | 6,000 RMB | 1,400 RMB | 14,000 RMB | 61,400 RMB | 47,400 RMB | 2,51,000 RMB |
Note: 1 RMB = 10 INR approx.
Other miscellaneous charges, China embassy & university external affairs: 5000 RMB(One Time Only).
This Fee is approved by Govt. Medical Universities of China. We have mentioned as per our best information. Final Fee structure of MBBS in china is Subject to student Profile & College Management on joining time. It will come along with admission Letter. Terms and Conditions apply
Why Seek admission in China Medical University?
Selecting China Medical University for going medical studies can actually offer many benefits to international students.
CMU is one of the most popular universities offering top-notch medical education at low and affordable rates. Begin your medical career by studying medicine in China. The medical courses in China are highly research-oriented study programs. It allows MBBS students to get real-life experiences. It, in turn, will help them become employable medical graduates. China Medical University has a very good studying environment. Indian medical students willing to pursue MBBS from abroad love MBBS study in China.
Contact us for the documentation and complete admission abroad support in Delhi!