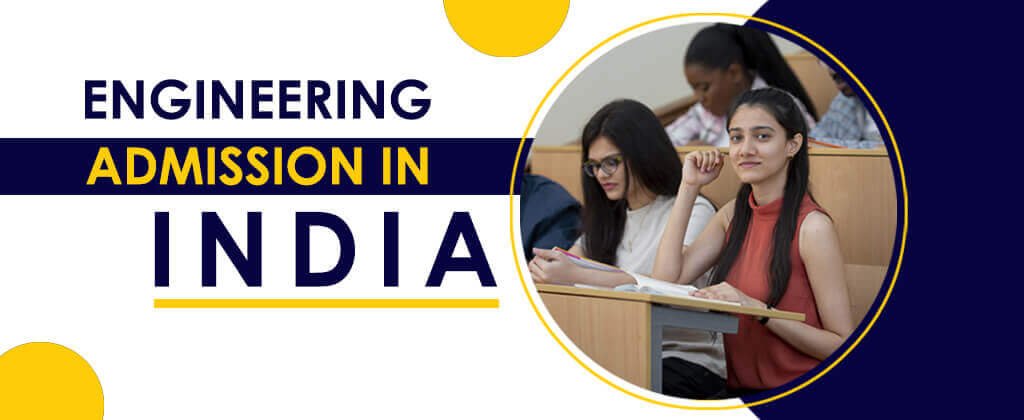 Engineering Admission in India
Engineering is one of the best choosing course in India for students who wish to undergo Bachelors and Masters studies in India. There are the thousands of Engineering Institutions in the Country but only above 4000 of them have the necessary recognition. Fewer yet are deemed Universities. Every Year lacks of students pass out of these colleges, each with the hope of making it big, earning a lucrative career and salaries. Most of students prefer to take up jobs in the Computer, IT, Automobile, Civil Engineering Industries and in core engineering industries. As per today demand, Engineering Course has become most popular course. We provide Career Counseling and Admission guidance for best and Recognized engineering colleges in India. Today Engineering Education is the activity of teaching knowledge and principles related to the professional practice of Engineering. It is typically accompanied by additional examinations and supervised training as the requirements for professional engineering license.
As per norms of Institution/University, Candidate must pass in 10+2 Examination with Physics, Chemistry and Mathematics minimum 45%.
Note: Percentage criteria depend on Institution/University direction. Each Institute /University has his/her criteria but it should not less than 45% in PCM/PCB.
Eligibility criteria for Engineering admission in India is strictly based on rules and regulations of All India Counseling for Technical Education (AICTE).
We provide proper career Counseling & Admission guidance for Engineering Admissions in India.
We have mentioned about recognition /affiliations Bodies names-AICTE,UGC,MHRD, Deemed Universities, Governmental & Semi Governmental Universities.
If your want to take Engineering Admission in India, Student must check Recognition /Affiliations from these any body. Now days, Students have been looking careers in engineering in a lot of subjects which are as follows bellow.
Institutions for Engineering Admission in India
Departments for Engineering Admission in India